Live Streaming Video Craft Workshops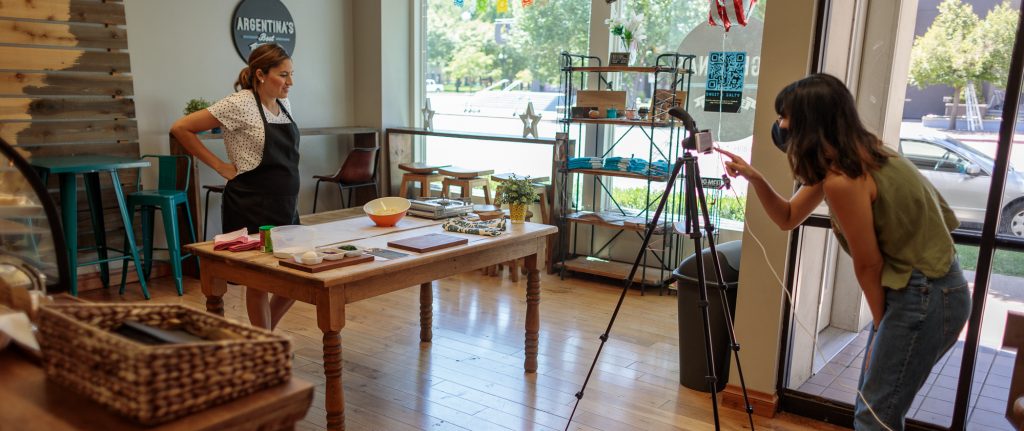 Members of the public can now enjoy their favorite DIY craft workshops from the comfort of home through our Live Streaming Video Workshop series! In support of our mission to educate, promote and inspire local artisans while elevating the creative culture of Utah, Craft Lake City hosts DIY workshops all year long taught by some of Utah's most skilled artisans. Workshop topics range from gourmet food to floral arranging to fiber arts. Take a workshop to perfect a skill, kick-start a new hobby, meet like-minded people and support the local maker movement! Year-round workshops are supported in part by the Salt Lake City Arts Council, George S. & Dolores Doré Eccles Foundation, and Utah Arts & Museums, with funding from the State of Utah and the National Endowment for the Arts.
Workshop Policies
Before the workshop date, attendees will receive an email with instructions for how to join the workshop. Please note that all workshop participants are asked to join the virtual workshop 10 minutes prior to the workshop start time. Craft Lake City strives to provide high-quality making experiences in every workshop, and this policy is designed to give you adequate time to learn, create and enjoy your craft. Please note that workshop tickets are non-refundable, and Craft Lake City is not responsible for poor internet connection or technological difficulties on behalf of the attendee. However, while we cannot offer refunds or exchanges, your ticket is transferable. If for any reason you are unable to attend a workshop for which you have purchased a ticket, we encourage you to transfer your ticket to a friend, family member, or another individual interested in attending the workshop in your place. The workshop will be recorded and shared with attendees after the class.
Do you have any questions about accessibility, or would you like to request accommodations? If so, please let us know in the space below, or contact us by emailing info@craftlakecity.com or calling 801-906-8521.
Please note that while Craft Lake City cannot guarantee that all requests can be met, our team is committed to making reasonable accommodations to ensure that attendees can successfully participate in our programs.