Virtual Meetup
Online Second Annual Craft Lake City Holiday Market
Fri., Nov. 20 from 6:00-8:00pm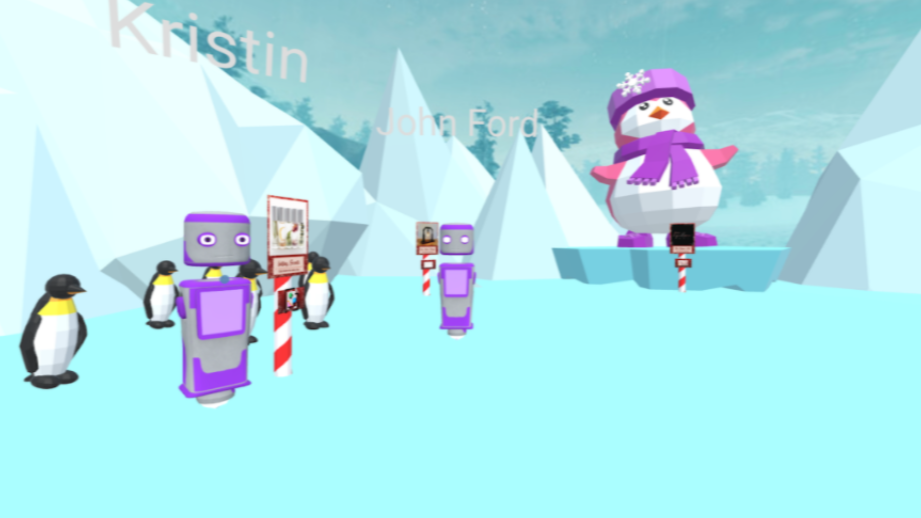 SALT LAKE CITY – Over the wifi and through the (virtual) woods, to a holiday market we go! Craft Lake City is pleased to offer community members an opportunity to safely shop and gather online through a Virtual Meetup on Fri., Nov. 20 from 6:00-8:00pm. Presented as part of the Online Second Annual Craft Lake City Holiday Market, shopping at the Virtual Meetup will take place in five virtual winter-themed worlds, with dozens of local artisans ready to mix and mingle with the public as virtual avatars.
Designed by Craft Lake City Virtual Technology Specialist Greg Bayles, the 3D online worlds showcased during the Virtual Meetup were created in Mozilla Hubs. The virtual environment enables shoppers to march with the penguins, discover ornate ice castles, wander through a winter forest, stroll among snowy cabins and explore larger-than-life snowmen during the event.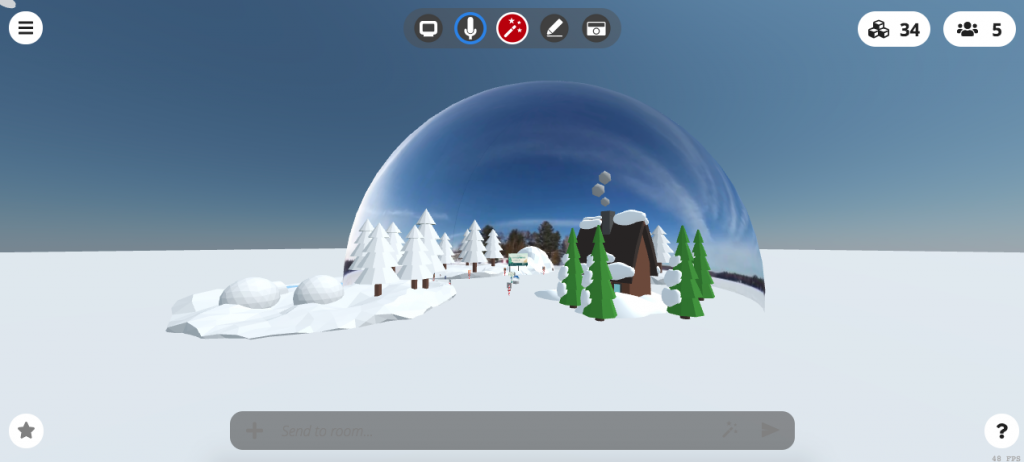 Nearly 50 Utah-based artisans will be represented in the Virtual Meetups. Shoppers will have the opportunity to virtually meet and chat with the artisans, learn about their work and click through to their stores to purchase their wares. Attendees can create avatars from selfies, making it a more personalized virtual experience.
"Connection is such an important component of our Annual Craft Lake City Holiday Market, and we are excited to offer an innovative way for our shoppers to make connections with local artisans in a safe and innovative way this year," explains Angela H. Brown, Craft Lake City Executive Director.  "Attendees can gather with their friends and family from any distance, shop for one-of-a-kind gifts and support local makers, all from the comfort of home."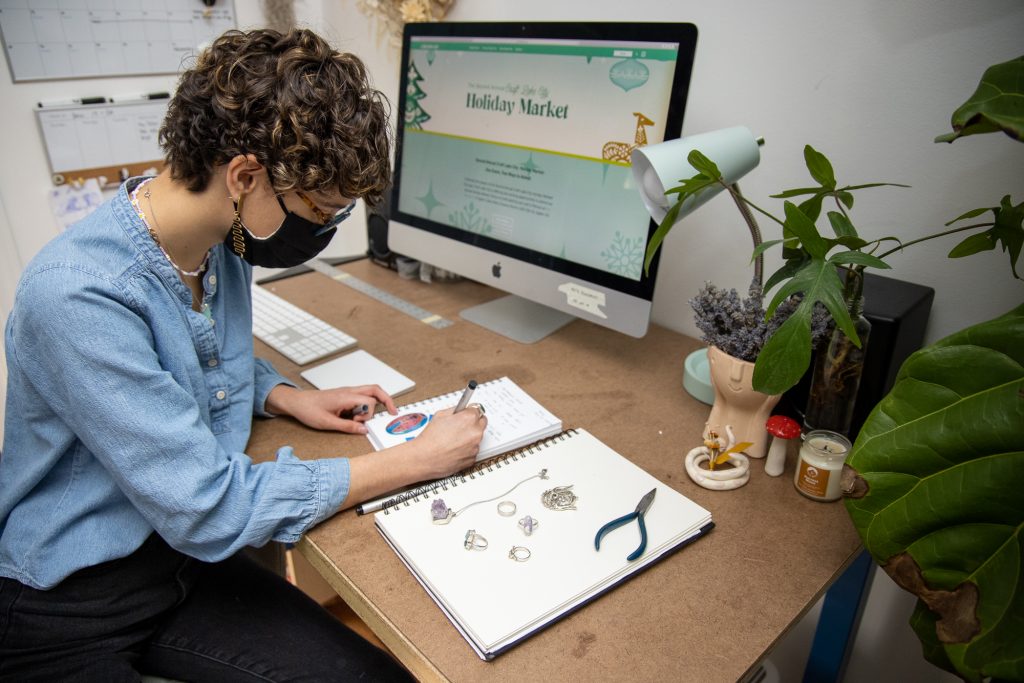 To participate, shoppers can visit the Virtual Meetup webpage on Fri., Nov. 20 from 6:00-8:00pm and click on the different virtual worlds to begin exploring and connecting with artisans. For the best experience, Craft Lake City recommends using a computer or laptop with reliable, high speed internet, and practicing navigation in this test gallery. Mobile users can also participate by exploring the virtual worlds from their phone, and then shopping products through the Online Exhibitor Profiles.
The Online Second Annual Craft Lake City Holiday Market goes through Mon., Nov. 30. For more information, please visit craftlakecity.com.