Plan-B Theatre Company is a non-profit organization founded in 1991, that develops and produces unique theatre created by Utah playwrights. They are the only professional theater company in the U.S. producing entire seasons of original work by local playwrights. Artistic Director for Plan-B, Jerry Rapier states, "We are all local, all the time." Their stories are written by locals and often offer unique perspectives of local and global settings. With an objective to support the local community through the art of theatre, Plan-B and Craft Lake City have similar goals. Rapier comments, "Plan-B and Craft Lake City have much in common in our celebration of the work of local artists and our love of this crazy place we call home."
Tobin Atkinson and Cheryl Cluff started Plan-B in Salt Lake City with the idea that their "plan-A" was to move away to New York or LA to participate in other theatre companies. It all started as a few projects and snowballed into a "lifetime obsession" dedicated to creating non-traditional or alternative theatre at their home in SLC. They call it their Plan-B.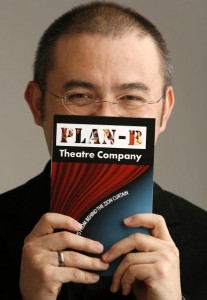 The two current head honchos at Plan-B are Managing Director, Cheryl Cluff, and Artistic Director, Jerry Rapier, who has been with the company for seventeen seasons. He is passionate about the work he does at Plan-B and comments that, "As (Plan-B) heads toward our 30th anniversary, my goal is to be a company where gender parity and diversity are part of the fabric of the company; something that comes so naturally that it doesn't require rumination." The original work produced by Plan-B reflects these goals.
With its exclusively original work, Plan-B has produced nearly 100 world premieres, including Utah's first by an African American playwright and first by an Asian American playwright. These original works have caught the attention of many and received national recognition. They've also had five plays nominated for the American Theatre Critics Association/Steinberg Award for Best New American Play Produced Outside New York, four of their plays have continued production in New York, and two have been nominated for the Pulitzer Prize for Drama.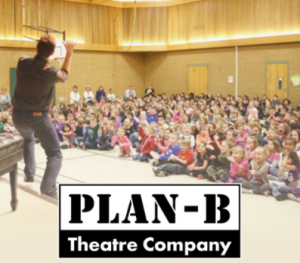 Working with Local Nonprofits
About ten years after its inception, Plan-B started its Benefit Preview Performance Program. A program where Plan-B previews its new and original shows for those who donate to a specific local organization linked with that production. The selected organization collects donations for entry and keeps 100% of the proceeds. In the last seventeen years, Plan-B has served more than 60 non-profits with this program—and most recently Craft Lake City! "We love to do what we can to support the work of other organizations serving our community," says Rapier. This season will also benefit other local organizations including Utah Film Center, NOVA Chamber Music Series, 801creativewomen and Utah Museum of Contemporary Art.
JUMP
Plan-B's newest production is called JUMP and will be playing April 5-15, 2018. You can receive a single admission to a special preview showing on April 4 at 7 pm for every $20 donation to Craft Lake City. 100% of the donation will go to directly to Craft Lake City! Donate $20 (or more) here. We will then add your name to the preview list to receive admission to this special showing of JUMP.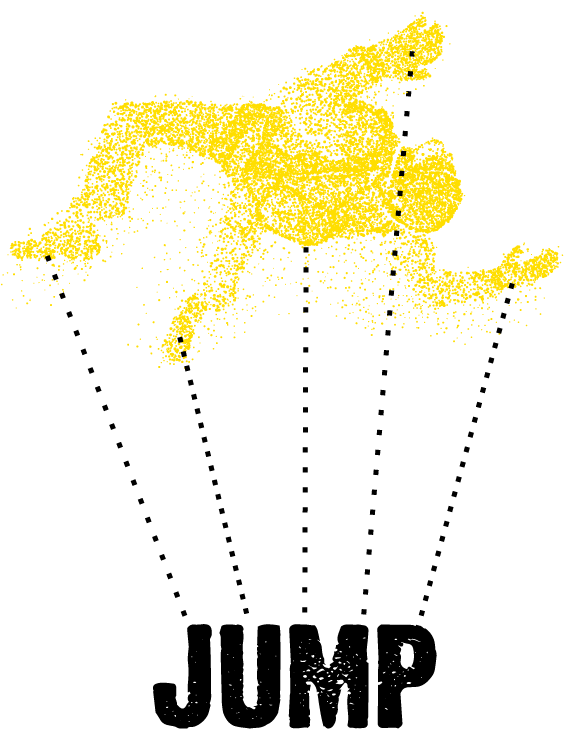 JUMP started when Austin Archer (the show's creator) won The David Ross Fetzer Foundation for Emerging Artists in 2015. Since then, this show has been developed and created into what it is today. This world premiere of JUMP is being co-produced with local company, Flying Bobcat Theatrical Laboratory. The show "explores the impact of survival on those we love." and includes unique props including skydiving on stage. Learn more about the experience of JUMP here.
When referring to Plan-B's goals Jerry Rapier says "We believe the best way to serve our community is to reflect it onstage—to create conversation, to provide an opportunity for patrons to think a little differently, to consider a point-of-view that may have been previously foreign, to listen in a way they may not have before." Plan-B not only helps to support the community but also to open their minds to new perspectives.  
You can support Plan-B, Craft Lake City and the creative community around you by donating to Craft Lake City and receiving admission to the special preview of JUMP on April 4, 2018, at 7 pm. Be inspired by an interesting perspective and a completely original show, while also doing some good.