Modern West

Mix, mingle and view work by featured DIY Festival artisans
at Modern West Fine Art!
Join Craft Lake City and Modern West Fine Art on Friday, July 16 from 6:00 p.m. – 8:00 p.m. to celebrate the opening of a curated collection of work by featured artisans from the 13th Annual Craft Lake City DIY Festival Presented By Harmons! View work by Concrete and Copper Co., Desert Rose Jewelry, HONOVI, Lyman & Brown and NIKNACK at Modern West, a gallery and exhibition space in Salt Lake City that celebrates contemporary art of the West. This free celebratory event will be held in the beautiful upstairs gallery of Modern West Fine Art, located at 412 South 700 West, Salt Lake City, UT 84104.
Meet and greet featured makers, network with other DIY Festival participants and help Craft Lake City and Modern West celebrate thirteen years of the Annual Craft Lake City DIY Festival!
About Our Partner
Through representation, curated exhibitions, and community programming, Modern West supports established and emerging contemporary artists who, in compelling and varied ways, reframe our understanding of the American West. Envisioned, constructed, and owned by community member Diane Stewart, Modern West Fine Art's new space is located at 412 South 700 West, Salt Lake City, UT, 84104.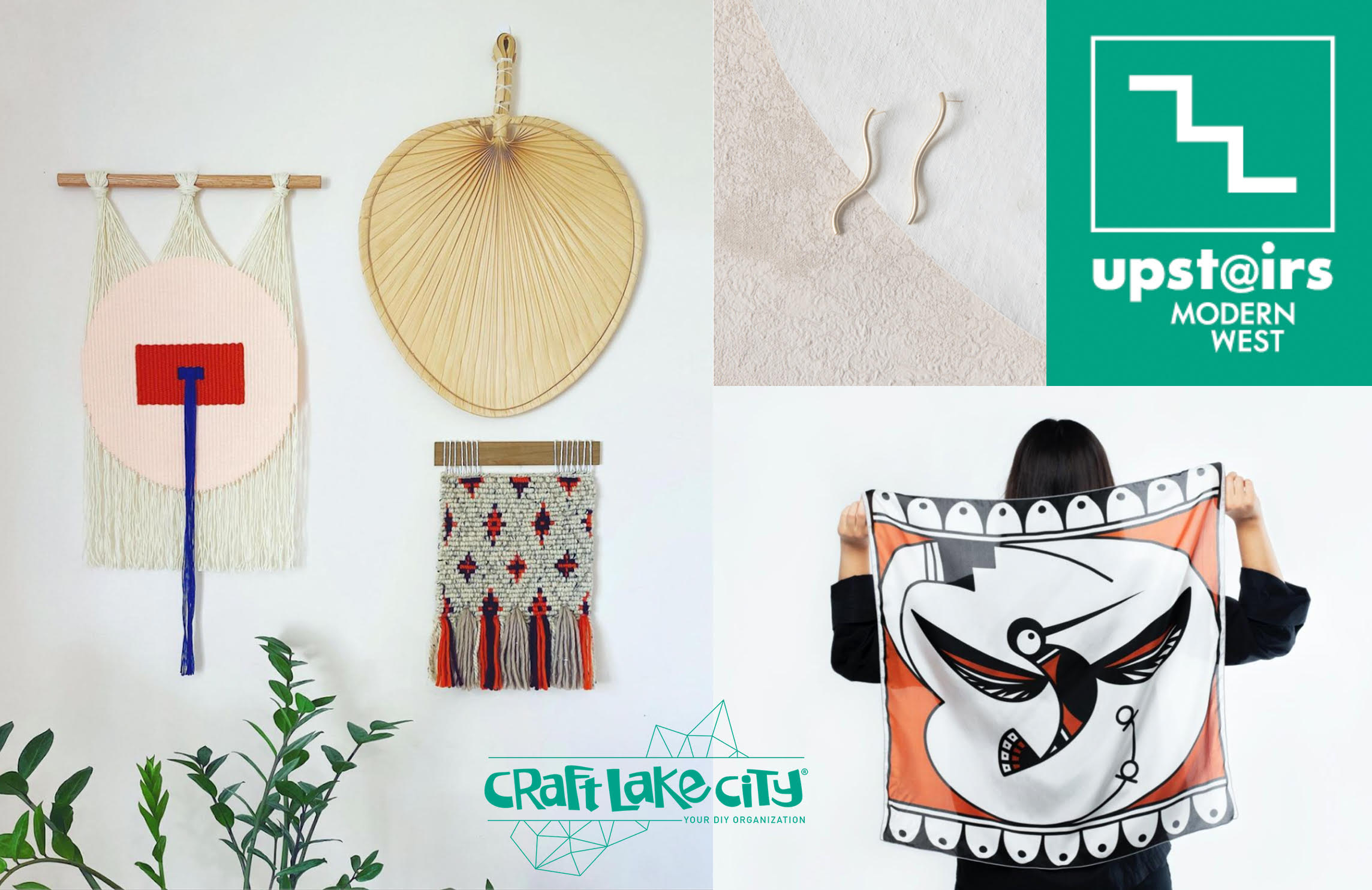 Representing approximately 30 artists, the gallery also features guest artists in curatorially-driven shows. With their recent expansion, they have integrated a curated selection of TASCHEN books, an outdoor sculpture courtyard and a creative event space, upstairs@Modern West. Modern West Fine Art hosts regular artists workshops and lecture series to engage its patrons. Through thoughtful exhibitions, the gallery illuminates both new and historical bodies of work that are relevant and meaningful for today's audiences. Modern West's beautiful space is also available for events, meetings, photography and community gatherings.
Modern West is a nexus for community engagement and artistic conversation. Their mission is not only to educate and inform, but to inspire and enlighten through community minded events that drive social causes and are reflected in their artists' work. Shalee Cooper, Rennie Robbins, Sophie Schwabacher & Christopher Woodward are excited to engage the community to gather in the space and experience art with a contemporary influence.