About Kid Row 
Kid Row is a space at the 13th Annual Craft Lake City DIY Festival Presented By Harmons especially for local youth artisans ages 14 and younger to sell, promote and exhibit their work. Kid Row provides youth with an opportunity to gain entrepreneurial skills and interact with the public at Utah's largest three-day, local-centric art, science and technology festival.
Important Dates and Deadlines
Kid Row application is now OPEN! APPLY HERE 

Kid Row application deadline EXTENDED: Applications Due Thur., Apr. 15, 2021

Invitation status and participation notification by email: Fri., Apr. 30, 2021

Kid Row: Sat., Aug. 14, 2021 time TBD
Eligibility
Kid Row is open to youth artisans and tinkerers who reside in the state of Utah and are age 14 or younger as of August 14, 2021. Craft Lake City reserves the right to reject any applications which do not fall within or meet our guidelines. Any applicant who has applied and is found to not meet requirement parameters will have their application forfeited with no refund of their application fee.
Accessibility
Do you have any questions about the accessibility of Craft Lake City events or programs? Would you like to request accommodations? Please contact us by emailing amy@craftlakecity.com or calling 801-906-8521. 
*Note: While Craft Lake City cannot guarantee that all requests can be met, our team is committed to making reasonable accommodations to ensure that attendees can successfully participate in our programs.
Original Work Regulation
Craft Lake City celebrates artisans in Utah's diverse communities whose products are handmade. Therefore, preference will be given to kid artisans who submit original, handcrafted work. Commercial, mass produced or manufactured products that are not made by the artisan(s) are strongly discouraged. Upon submission of images, the artisan guarantees the accuracy of the description of products presented and the authenticity of the artwork as original and created by their own hands. The jury reserves the right to reject any displays or items not in keeping with the character of the images submitted.
All artwork exhibited at the Festival must be of the quality and style represented by the artist in images submitted with the application.
Application Fee
There is a non-refundable $10 application fee, paid via Paypal after completing the Kid Row application. Incomplete applications or those without paid application fees will not be submitted for jurying.
Occasionally local creatives are interested in applying to the 13th Annual Craft Lake City DIY Festival Presented By Harmons, but the application fee presents a challenge. Application fee support may be available from grants, donors or other additional funding sources. Interested applicants may send an email to craftlakecity@gmail.com with a paragraph-length statement of need prior to the application deadline (Apr. 15) to inquire about potential application fee support.
Categories/Mediums
Kid Row Exhibitors may apply in the following categories:
Accessories – bags, belts, hats, keychains, etc.
Apparel – wearable works and clothing
Artwork – two-dimensional work created using painting, printmaking, photography, drawing, digital art, collage, illustration, or other techniques
Baby & Child Products – toys, children's clothing, etc.
Bath, Body & Apothecary – skincare, soap, body oils, etc.
Ceramics
Embroidery and Fiber Arts – embroidered hoops, sewn and knit objects, macrame, etc.
Home decor and housewares – candles, plant holders, wall hangings, clocks, furniture, cooking tools, dinnerware, etc.
Mission-driven – Local nonprofits, organizations and businesses interested in sharing information about their missions and programs with the creative community.
Jewelry – necklaces, rings and earrings
Stationary – paper goods, cards, journals, pens, etc.
Sculpture – sculptural artworks made from clay, found/upcycled materials, glass, wood, ceramic or metal
Vintage – curated clothing, furniture, and other items that predate 1990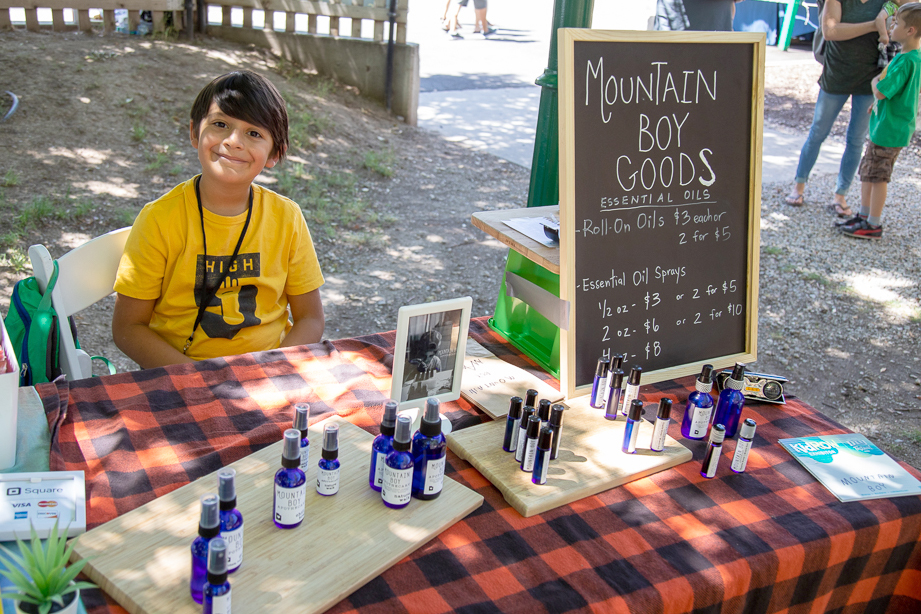 Photographs in your Application
Well-taken images of your work are valuable to your application. Focus on capturing images of five single products that can provide insight to the jury of your craftsmanship and creativity.
Craft Lake City offers Application Assistance Days that are open to all applicants to assist with preparing professional quality photography of your products. Visit craftlakecity.com/inclusion/application-assistance/ for details.
Jury Process
After applications close, they are juried anonymously by a panel of local individuals. All Kid Row artisan applications remain anonymous to the jury. Jurors will  have access to the applicant's short answers and uploaded five images, which includes description and market price of the product.
Participation Fees: 
Once accepted to exhibit in Kid Row, each kid artisan's guardian is responsible for paying a $25 tabling fee and submitting the accompanying agreement by the date listed in the kid artisan's acceptance email. This small tabling fee secures the kid artisan's spot at the DIY Festival and helps Craft Lake City, a local nonprofit organization, to cover some of the production and rental costs associated with Kid Row.  Exhibitors who do not pay their tabling fee within the requested time may be required to pay a late fee or forfeit their spot as an exhibitor. Craft Lake City makes no guarantee that the rental of exhibit space by accepted exhibitors will be financially successful or return to the vendor the cost of the space.
Kid Row Exhibiting Space 
Each Kid Row artisan will have a specific table space on which to display their work. Items may be placed on top of the table for display, but for safety reasons, cannot be displayed behind, in front, or on the sides of the tables. There is no guarantee on tabling location. Electricity is not available to Kid Row artisans.
Craft Lake City permits up to two kid artisans to represent each accepted business in Kid Row. Due to space and safety restrictions, more than two kid artisans will not be allowed to represent a selected business on site at the DIY Festival. Only one application needs to be submitted per kid artisan business, but the name of the second kid artisan must be listed in the application as the business partner.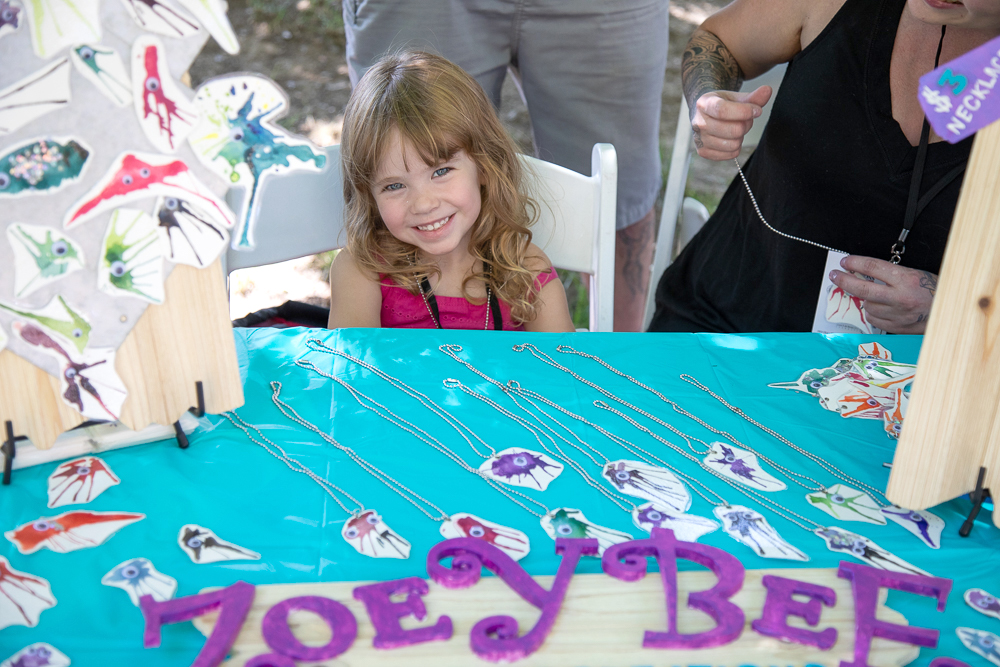 Guardian Responsibility
A parent or legal guardian is required to serve as Craft Lake City's primary point of contact on behalf of each Kid Row applicant. This includes assisting with the application process, submitting fee payments, reviewing and signing exhibitor agreements, and communicating with Craft Lake City before, during, and after Kid Row.
A parent or legal guardian is required to be present with exhibiting Kid Row artisans at all times during Kid Row at the 13th Annual Craft Lake City DIY Festival Presented By Harmons, including for load-in, set up, and load-out. Each individual kid artisan must be accompanied by one guardian.
Sales Taxes
Craft Lake City does not take any money from commission or sales of Kid Row products during the course of the Festival. Sales taxes for items sold during the festival are required to be paid separately as the Festival qualifies as a special one-time event. Parents and legal guardians, please note that the Utah State Tax Commission will send tax forms to you about a week after the festival. You must complete these forms on behalf of your Kid Row artisan and file sales taxes on the kid artisan's sales in order to participate. Parents and guardians may choose to file these forms in their own name, or in the name of their Kid Row artisan.
Exhibitor Responsibilities & Safety
By applying and accepting Craft Lake City's invitation, all exhibiting artists agree to comply with Craft Lake City, Craft Lake City DIY Festival and venue rules and regulations.
The exhibitor assumes all responsibility for safeguarding of their products and their displays at Kid Row during the 13th Annual Craft Lake City DIY Festival Presented By Harmons on August 14, 2021. It is the exhibitor's responsibility to insure their property.
Craft Lake City has the right to close, cancel or modify the Craft Lake City DIY Festival if any circumstances occur that would affect the safety of the event attendees or vendors.
By participating, the exhibitor understands that abuse of any kind is not welcome. Any individual who displays negative, crude, crass, belligerent or any other non-exemplary behavior that causes discomfort towards any person present at the Festival will be asked to leave. Craft Lake City reserves the right to determine what behaviors are deemed inappropriate and non-characteristic of Craft Lake City standards. We do not condone any racist, bigoted or unsafe behavior from any area of the Festival or within our community.
Parents and guardians of selected Kid Row artisans agree that images and information submitted through the application (with the exception of last names and contact information) may be used by Craft Lake City in promotional materials. Parents or guardians of selected kid artisans understand that any photos or video taken of guardians and Kid Row exhibitors by Craft Lake City staff, volunteers, or contractors at the public festival is the property of Craft Lake City, and can be reproduced and used/edited by Craft Lake City for documentary, educational, promotional, and other purposes.
The kid artisan and parent/guardian, when invited, agrees to hold harmless Craft Lake City and the Craft Lake City DIY Festival, sponsors, partner organizations, coordinators, volunteers or employees, for any damage, loss, or theft, to artwork, displays or other personal property, or injury to their person or character, virtual or otherwise, regardless of cause resulting from their participation in this event.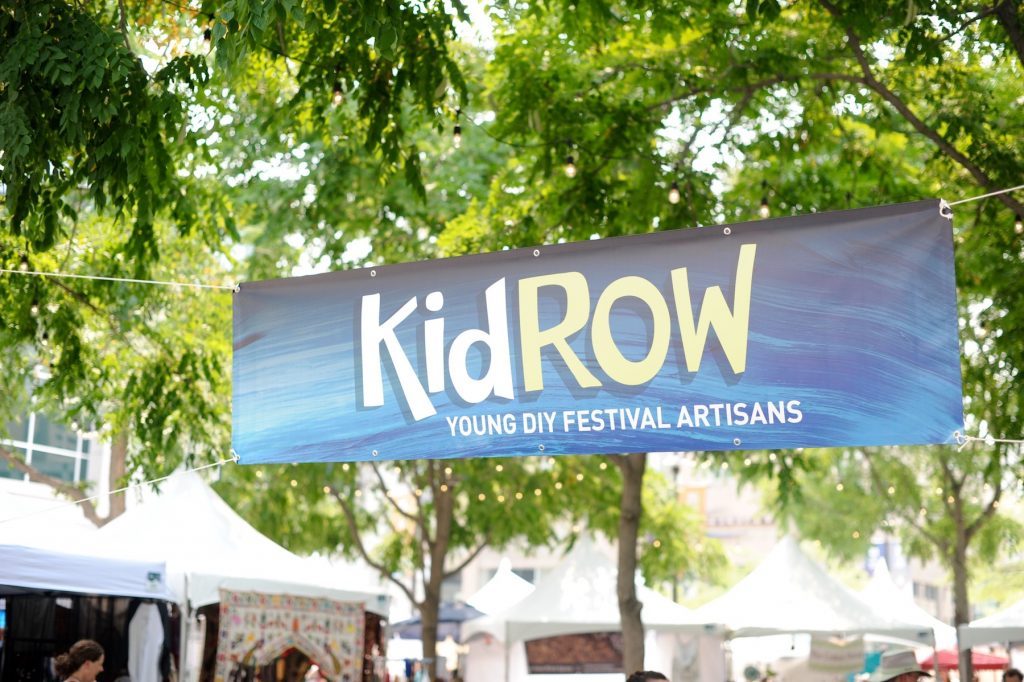 Kid Row Scholarship
Craft Lake City offers a limited number of financial scholarships to select Kid Row participants. The Kid Row Scholarships provide select kid artisans with waived exhibitor tabling fees. The Kid Row Scholarships are presented as part of Craft Lake City's DIY Festival Inclusion Program, which is designed to support individuals from underrepresented and/or socially or economically excluded communities.
To be considered for a Kid Row Scholarship, kid artisans must indicate their interest in a scholarship in their Kid Row application, and must meet the following criteria:
Kid artisan must complete a Kid Row application (and pay the non-refundable $10 application fee) by Apr. 15, 2021
The kid artisan's annual household income falls below the 50% area median income bracket of their family's county of residence (see below chart)
Kid artisan must be selected to participate in Kid Row based on the quality of their work
Kid artisan must be participating in Kid Row for the first time


| | |
| --- | --- |
| County | 50% AMI |
| Beaver | $27,106 |
| Box Elder | $29,969 |
| Cache | $26,906 |
| Carbon | $25,139 |
| Daggett | $40,625 |
| Davis | $42,179 |
| Duchesne | $31,960 |
| Emery | $27,777 |
| Garfield | $27,283 |
| Grand | $25,779 |
| Iron | $25,904 |
| Juab | $30,732 |
| Kane | $23,522 |
| Millard | $30,223 |
| Morgan | $44,637 |
| Piute | $21,407 |
| Rich | $24,943 |
| Salt Lake | $40,060 |
| San Juan | $22,340 |
| Sanpete | $25,860 |
| Sevier | $26,510 |
| Summit | $50,227 |
| Tooele | $35,510 |
| Uintah | $32,632 |
| Utah | $37,675 |
| Wasatch | $38,725 |
| Washington | $31,798 |
| Wayne | $22,347 |
| Weber | $32,318 |

For further information or for questions, please contact us at kidrow[at]craftlakecity.com.