"I make fabric covered buttons and typically create them into jewelry and other accessories.  I like how these traditionally specific fasteners can lead me into the world of art.  This piece is called Handzaam: Dutch for getting handy or creating things by hand.  The word just seemed to describe the pattern, it sounded like what I saw.
Art is often times the creation of a soloist, though everything around them impacts their inspiration.  In the case of this piece, it was quite the opposite of a soloist endeavor.  The theme each Plakat artist was given in creating their piece was "Celebration of the Hand".  Any celebration I can think of involves my family and friends.  We celebrated our hands by using them, creating this wonderful Handzaam together.  We hand covered over 1,300 metal buttons with fabric.  Many hands make light work! Pictures of all the hands who helped create this piece can be found at the center in the form of color and black and white photocopies.
I love how Art can draw our community closer .  I've been by my piece a few times and have observed people walking past while running their fingertips over the buttons or stopping to place their hand in the center and snap a photo.  It makes me feel like I have played a part in their life, I feel connected. That feeling has been my favorite part of this project.  If you take a closer look at the Handzaam you will see the button pattern is made up of shapes of people connected by their hands.  My hands bring me closer to my community and the world at large.  See if you can observe or discover ways your hands connect you as well.  Giant art pieces are not necessary, simple gestures go a long way." -Madi McQueen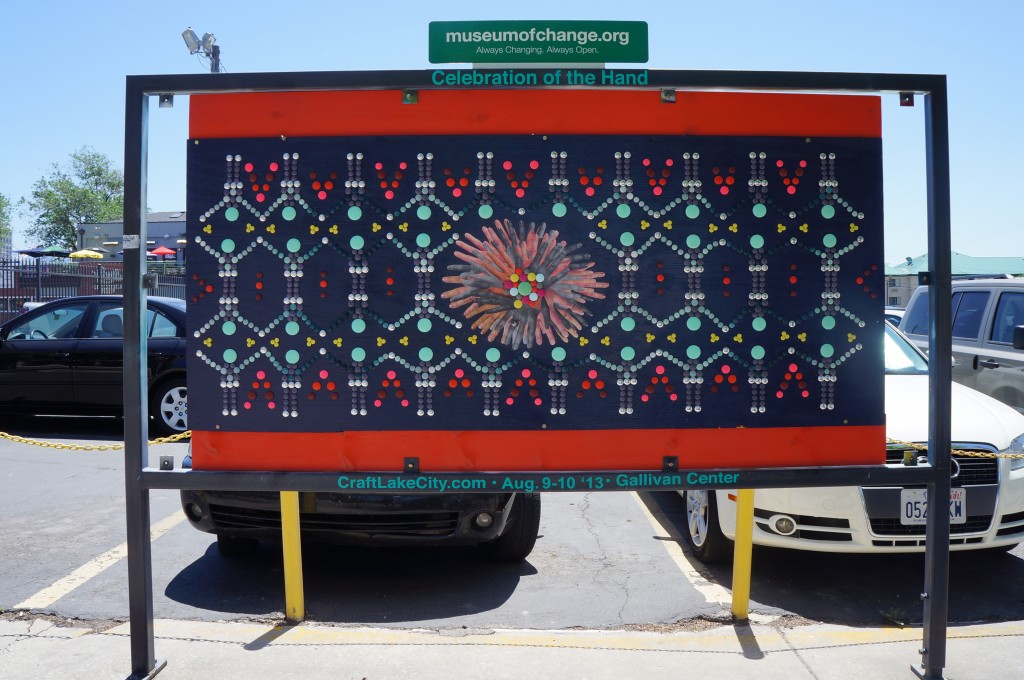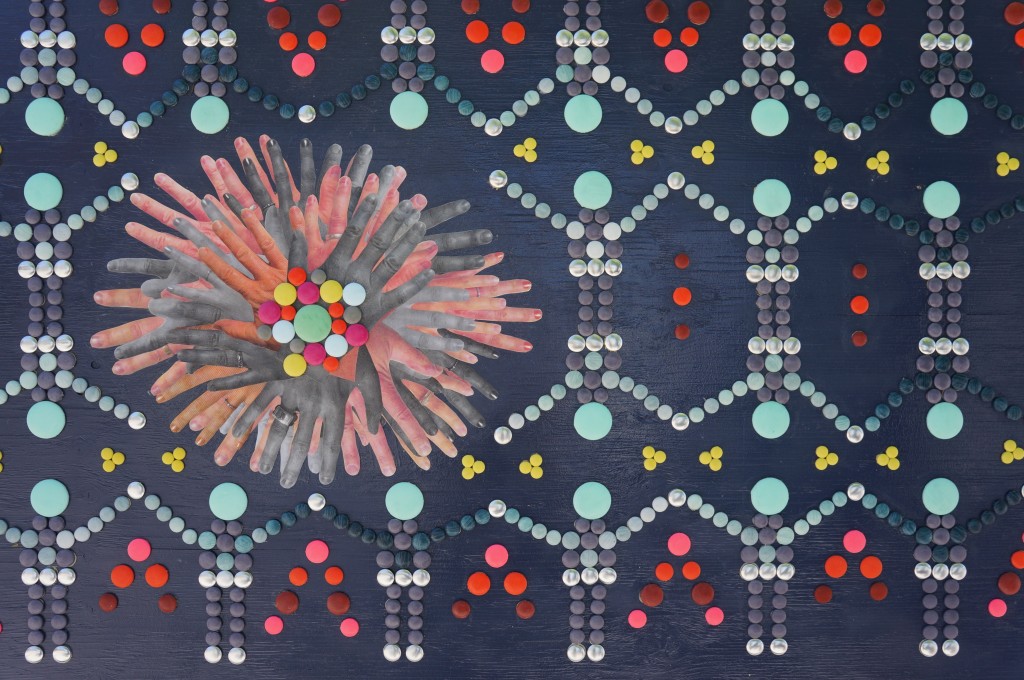 Celebration of the Hand was started by The Temporary Museum of Permanent Change and Craft Lake City in the Summer of 2012 as a way to highlight and showcase the work of local artisans participating in the Craft Lake City DIY Festival. The Celebration of the Hand pieces are installed into steel Plakats, which are adjacent to the sidewalks on the North and South sides of Broadway (300 South) between 200 West and 200 East.
The exhibit is open 24 hours a day, seven days a week and is free to the public.
This project is supported in part by the Utah Arts & Museums, with funding from the State of Utah and the National Endowment for the Arts.
Save