Annika combines both precious and non-precious metals in her pieces that have been recognized for their uniqueness in regards to size and style. Her inspiration comes from a number of things ranging from love and violence as well as architectural style and machinery.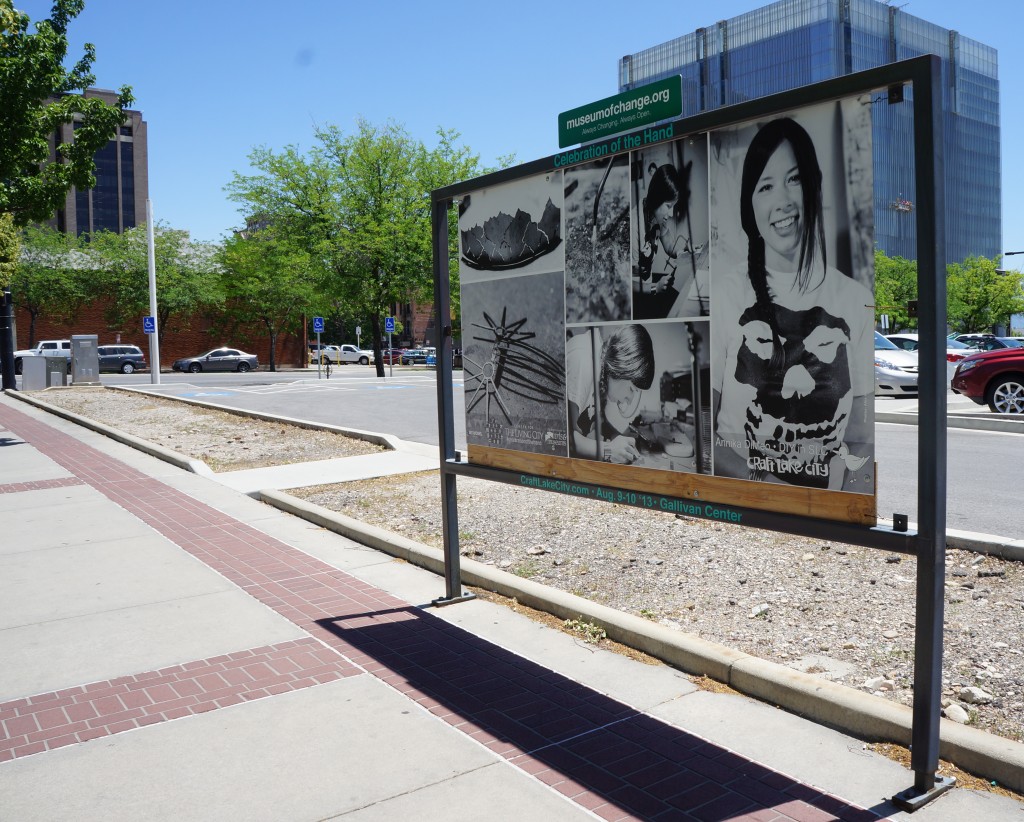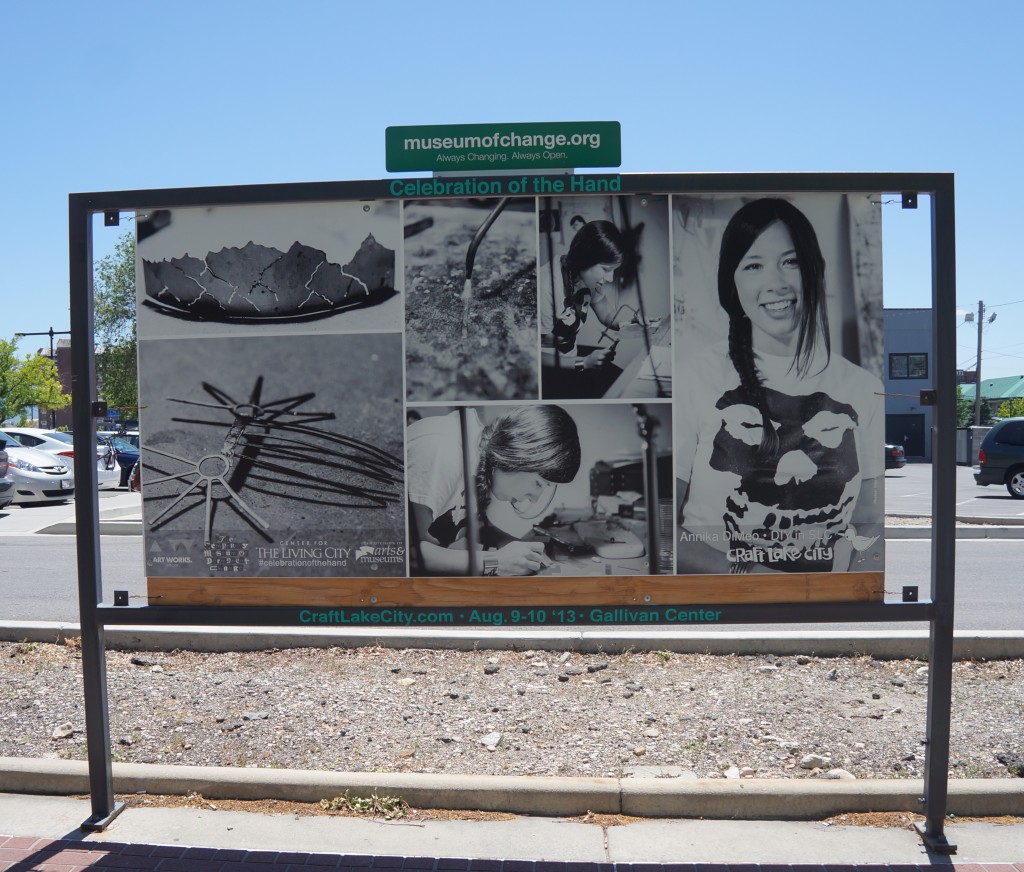 Celebration of the Hand was started by The Temporary Museum of Permanent Change and Craft Lake City in the Summer of 2012 as a way to highlight and showcase the work of local artisans participating in the Craft Lake City DIY Festival. The Celebration of the Hand pieces are installed into steel Plakats, which are adjacent to the sidewalks on the North and South sides of Broadway (300 South) between 200 West and 200 East.
The exhibit is open 24 hours a day, seven days a week and is free to the public.
This project is supported in part by the Utah Arts & Museums, with funding from the State of Utah and the National Endowment for the Arts.
Save